"Wisdom comes from many experiences"
Melissa McClary Davis is the Founder and CEO of Wise Digital Marketing. Melissa has established herself as a leading expert in the digital marketing industry with over 25 years of digital marketing experience with Fortune 500 companies in a diverse range of industries including Coca-Cola, AT&T, Ford, General Motors, State Farm, Hallmark Cards, Lane Bryant, Best Buy, Facebook and Instagram.
In addition to serving the top corporate echelon, Melissa's passion for problem-solving has also led her to provide top-tier marketing consulting services to small business owners to support them in successfully navigating digital marketing. As a result, her clients achieve noteworthy sales conversion and high ROI with marketing strategies that reach maximum market shares in the digital universe.
Melissa leads a team of experienced strategists, data analysts, graphic designers, ad specialists with over 80 years of digital or marketing experience.
Several clients worked on past and present...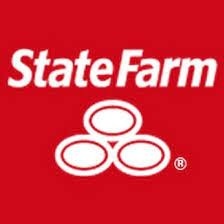 MY BELIEF
"Great Digital Marketing is..."
...hitting that sweet spot in the Venn diagram between proper targeting of the audience, messaging of products or service, and meeting key business objectives online.
Celebrated for her hands-on approach, ability to demystify the marketing process, talent in formulating innovative digital marketing solutions, and success in helping entrepreneurs scale their businesses online, Melissa is now expanding her offerings and sharing her signature Marketing Blueprint Plan to help other small business owners and motivated entrepreneurs amplify their brand identity, upgrade their systems to modern technologies, gain cutting-edge revenue-driving marketing strategies for sales leads and customer acquisition, scale their businesses, and maximize their community impact.
Do you need a speaker for your conference, lunch and learn or a workshop? Wise Digital Marketing's CEO, Melissa is an accomplished speaker and facilitator.
Speaking/Workshop Topics
Today's Marketing Strategies and Trends

Digital Marketing

Marketing Analytics

Social Media for advance users and managers

How to reach new customers online?

Case Studies Deep Dive
Subscribe to receive handy marketing tips